Property of tungsten carbide
Chemical composition
WC+Co
Structure
Sintered compact
Mechanical property
Tensile strength: 0.8 to 1.7GPa
Bending strength: 2.4 to 2.6GPa
Compressive strength: 6.1GPa
Young's modulus: 620 to 640GPa
Hardness: HK 1,700
*Value for reference
Feature

Hard and excellent wear and abrasion resistance.
High versatile and ample of materials.
High flexibility of machining shapes.
Various connecting methods available like brazing.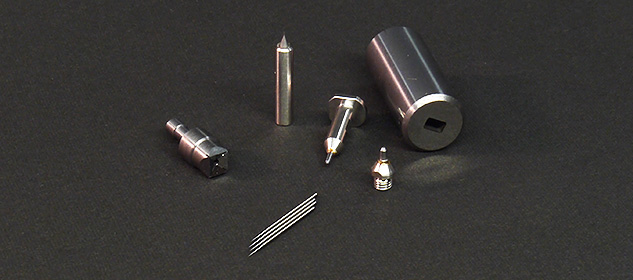 Examples of processed tungsten carbide
Tungsten carbide is a high versatile material used for metal molds, cutting machines, etc. OGURA is providing various tools with wear and abrasion resistance by machining tungsten carbide to various kinds of shapes.
Especially, OGURA is good at machining smooth inner surface with good fluidity used as nozzles and dies. And we are able to polish up inner surface of holes with high precision diameter. What is more, we are also good at machining micro tip end just like push-up pins.
Processing tungsten carbide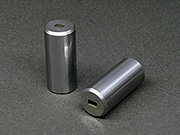 Tungsten carbide
Very low variance of measurement of R at every corner of four-sided hole
Measured value R1=R0.3786
Measured value R2=R0.3787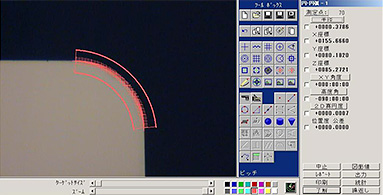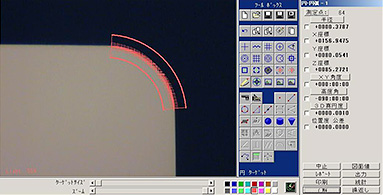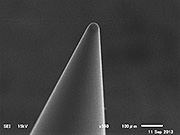 Tungsten carbide
Make tip-end R with 25µm ± 2µm
Measure value of tip end: R=24.1µm
Circularity of tip end: 0.9µm
Polished to a beautiful cubic shape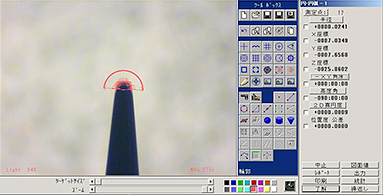 Examples of usage of tungsten carbide