Property of Sapphire/Ruby
Composition
Al2O3
Structure
Hexagonal crystal
Mechanical property
Tensile strength: 0.5GPa
Bending strength:  0.5 to 0.7GPa
Compressive strength: 3.0 to 3.4GPa
Young's modulus: 350 to 470GPa
Hardness: HK1,500 to 2,000
* Values for reference
Feature

High hardness and excellent wear and abrasion resistance.
Chemically stable with excellent chemical resistance and tolerance of a strong acid like hydrofluoric acid.
Excellent in heat resistance.
Excellent insulating property.
Excellent abrasion resistance property.
Excellent optical property.
Sapphire/ruby in the rough

Crystal structure of sapphire

Example of processing shape of sapphire/ruby
As Sapphire/ruby is a hard and bristle material, it is extremely difficult to process. To the contrary, it is able to shape a smooth and sharp edge, which is characteristic of single crystal materials.
Sapphire has such an excellent optical property as it becomes colorless and transparent when having polished, and is used as a material of observation and a sensor window.
Ruby has almost same physical property as sapphire, but it becomes red by getting mixed with chromium oxide. When you need to confirm visibility while using, ruby is more suitable than sapphire.
Processing sapphire/ruby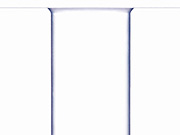 Sapphire
Polishing inner surface of hole
Polishing inner surface: Roughness of surface Ra0.0169.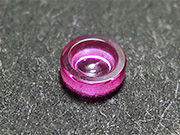 Ruby
Perforation of ruby
In the center of concave R of cup shape, micro hole is processed.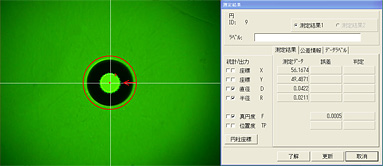 Perforation of ruby: Hole diameter
φ

42.2µm circularity 0.5µm
Examples of usage of sapphire/ruby